The Power of HubSpot Accreditations: How 1406 Consulting Maximizes Custom Integrations and Onboarding
In the realm of digital marketing, HubSpot has positioned itself as an industry leader, providing an all-in-one solution for marketing, sales, customer service, and CRM needs. By partnering with a HubSpot-accredited agency, like 1406 Consulting, not only ensures you access to HubSpot's extensive tools but also provides the benefit of tailored solutions. This article will delve into what 1406 Consulting's HubSpot Custom Integrations and Onboarding Accreditations mean and why they are crucial for businesses striving for growth.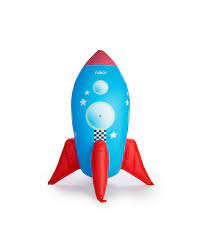 Understanding HubSpot Accreditations:
HubSpot accreditations are formal recognitions awarded to agencies that demonstrate proficiency in various aspects of the HubSpot platform. These certifications serve as a testament to an agency's skill set and expertise. In the context of 1406 Consulting, two key accreditations stand out:
Custom Integrations: This accreditation demonstrates the ability to provide personalized solutions that seamlessly integrate HubSpot with other tools and platforms, extending the capabilities of the HubSpot ecosystem.
Onboarding: This accreditation showcases expertise in guiding new clients through the initial stages of HubSpot adoption, ensuring they have a smooth, successful start.
The Importance of these Accreditations:
Customized Solutions: Every business is unique, with specific goals, challenges, and operational tools. The Custom Integrations Accreditation means that 1406 Consulting can tailor HubSpot's capabilities to fit your exact needs, connecting the platform with your existing systems for a cohesive, efficient digital strategy.
Smooth Transition: Adopting a new platform can be daunting. The Onboarding Accreditation equips 1406 Consulting with the tools to guide businesses through the onboarding process, ensuring a smooth transition, rapid adoption, and minimal downtime.
Why Partner with a HubSpot-Accredited Agency like 1406 Consulting:
Expertise and Experience: Accreditations are a testament to an agency's knowledge and experience. They ensure you're working with professionals who are intimately familiar with the HubSpot platform, capable of delivering results.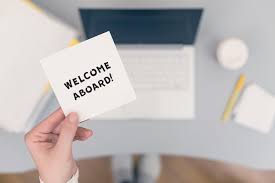 Optimized HubSpot Utilization: With their deep understanding of the platform, 1406 Consulting can help businesses leverage HubSpot to its full potential, resulting in improved productivity and ROI.
Time and Cost Efficiency: The onboarding process can be time-consuming and complex. With their Onboarding Accreditation, 1406 Consulting can streamline this process, saving businesses valuable time and resources.
Personalized Approach: Instead of a one-size-fits-all solution, 1406 Consulting can provide customized integrations that align with your specific needs and existing systems, improving overall operational efficiency.
In conclusion, partnering with a HubSpot-accredited agency like 1406 Consulting can be a game-changer for businesses. Their Custom Integrations and Onboarding Accreditations ensure that they can offer tailored solutions and a seamless transition to the HubSpot platform, ultimately leading to improved efficiency and growth. In an increasingly digital world, it's crucial to choose partners who bring not only technical skills but also a deep understanding of how to leverage these tools to drive business success. With 1406 Consulting, businesses can be confident that they're in expert hands.