How Custom HubSpot Integrations Can Help You Create A Single Source of Truth
In the digital age, ending up with multiple tools and platforms in your tech stack has become a given. But as businesses enlist tools to simplify and optimize the management of operations, marketing, sales, and customer relationships, getting fractured pictures of the whole can happen all too easily.
But the challenge of creating an accurate and reliable single source of truth for multiple departments can easily be overcome with HubSpot's integrative capabilities.
But does HubSpot offer businesses to create custom integrations that can plug into complex proprietary infrastructure? Let's find out.
Why are HubSpot integrations so important?
When it comes to HubSpot integrations, businesses often only scratch the surface of what's possible. But more and more, businesses are becoming aware of the holistic possibilities that marketing, sales, and operations teams can get when they're offered a single source of truth through HubSpot.
Here are just a few of the advantages that an integrated, holistic approach offers teams:
Create a unified view of the customers with data from multiple platforms and create enhanced experiences based on holistic data.
Support holistic and more personalized strategies that are built on a more panoramic understanding of department performances.
Measure success across different platforms in real time with analytics tools that offer cross-channel reporting.
Use enhanced visibility across your entire funnel to identify trends and optimize your campaigns, and drive more revenue.
HubSpot integrations allow you to tap into every aspect of the customer journey, creating a streamlined ecosystem where nothing gets left behind.
And even without custom integrations, HubSpot's no-code integrations make it easy to start creating a holistic HubSpot ecosystem right now.
The simplicity of generic no-code integrations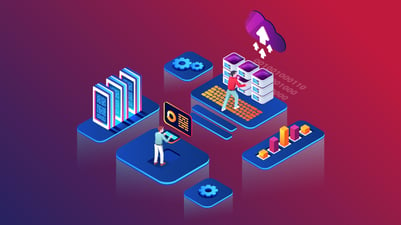 Before we dive into custom integrations, it's important to acknowledge the simplicity and value of generic no-code integrations.
From Mailchimp to Salesforce, HubSpot integration makes it easy to streamline and automate their marketing efforts without the need for complex coding or technical expertise. And for smaller businesses, these integrations are the perfect way to maintain a single source of truth across departments as they enable you to automate processes, sync data, and gain valuable insights with minimal hassle.
Here are some of the most popular no-code HubSpot integrations that you can plug into right now:
And while the value of these types of no-code integrations can't be argued with, they aren't perfect for every business.
Each business's operational infrastructure and tech stack are built on a unique set of tools, with some tools that simply aren't always available on HubSpot's integration library. Because HubSpot's integrations are built around the most-used and most popular tools and platforms, and simply can't include every tool on the market.
So what options are you left with if your business opted for a more cost-effective tool, or a newer one that was recommended to you by experts in the field, or maybe one that simply gelled better with your team at the time?
Change up your tech stack (and really, who wants to do this?) or find an implementation partner who can help you create custom integrations.
HubSpot Is about so much more than automated marketing
The instant-access marketing integrations are what HubSpot is most commonly known for, the platform's integration capabilities can stretch much further when integrated with the tools and platforms that support workflows and operational efficiency.
For instance, integrating HubSpot with an ERP system or Excel can help streamline processes and improve data accuracy by syncing customer and order information between the two systems.
On the other hand, integrating with HelloSign can help streamline contract management by allowing users to send and sign contracts directly from HubSpot, while Slack integration creates more inclusive internal customer journeys.
These are just a handful of the deeper integrations that can help businesses improve their workflows and operational efficiency by automating tasks, reducing errors, and improving communication between teams.
And with custom HubSpot integrations, businesses get to bring various operational aspects into the HubSpot ecosystem to create a single source of truth across multiple departments.
Why custom integrations can make all the difference
While generic integrations offer convenience, they limit your HubSpot ecosystem to pre-existing infrastructures, forcing you to align your operations with those of other businesses.
Custom integrations, on the other hand, make HubSpot an intuitive part of your existing tech stack, plugging into existing workflows and operational processes instead of turning your operations on its head.
Whether it's integrating with proprietary software, syncing data from legacy systems, or boosting the performance of niche tools, custom integrations allow you to create a tailored ecosystem that suits your unique business needs.
But while the possibilities are virtually endless, with a world of new efficiencies and insights just waiting to be unlocked, the question still remains how to best create a single cohesive platform.
And the answer is with a HubSpot Implementation Partner who isn't afraid of a few customization challenges.
How to determine which integrations your business needs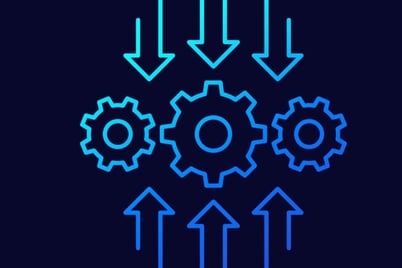 To make the most of your HubSpot implementation, you don't need countless integrations and near-endless customization possibilities. You just need the right ones.
And 1406 is here to make sure you find the integrations that fit your needs.
Where others may shy away from the dark abyss of customization, we simply see it as a welcome adventure to test the limits of HubSpot's capabilities. And with us, you know it's not our first rodeo. We've helped multiple companies gain a holistic view of their complex and unique operations through custom integrations.
So what makes 1406 different? We don't take "It can't be done" as an answer.
Our team of developers build custom integrations when pre-built ones don't exist and expand on ones that do.
Just recently, a 1406 customer who uses Vimeo needed to expand the capabilities of the Vimeo/HubSpot integration. Because while it allowed them to sync submissions, streamline marketing workflows, and connect accounts easily, the existing "off-the-shelf" integration didn't offer them the single source of truth they were hoping for.
So 1406 stepped in to expand the possibilities of the integration with webhooks, custom CRM cards, and API functionality.
Using webhooks to streamline video performance data
With webhooks, the 1406 team was able to bring real-time data transfer capabilities to our client, loading viewer data onto HubSpot as soon as someone registers for a webinar. We were also able to feed engagement tracking data directly into HubSpot.
Along with streamlined lead capturing and engagement tracking, we were also able to introduce more dynamic list syncing to overcome the static list syncing functionality of the preset integration. This opened the door for more targeted and personalized lead nurturing.
Capturing a more holistic view of interactions with custom CRM cards
1406 used custom CRM cards to be carried over data from Vimeo onto HubSpot contact, company, deal, or ticket records.
So with clear engagement data captured across HubSpot, the client was able to create a more complete lead profile for viewers and registrants. These profiles could then be used to carry more tailored outreaches that were built on the actual content leads interacted with.
Let's test the limits of customization
So if you're ready to explore the real limits of HubSpot integrations, don't forget to call 1406 along for the ride. Because we can't wait to see what we can't with HubSpot next.