Elevating Sales Performance: A Deep Dive into HubSpot Sales Hub's New Features
Live from HubSpot INBOUND 2023!
Greetings from HubSpot INBOUND 2023, where innovation in sales technology is in the air and everyone is buzzing about the new and improved HubSpot Sales Hub. As a Diamond HubSpot Solution Partner, 1406 Consulting couldn't be more thrilled to unpack the fresh capabilities and features that Sales Hub has to offer.
Sales Hub: More Than Just a Sales Software
Let's get one thing straight: HubSpot Sales Hub is not merely a collection of sales tools. It's an all-in-one platform that houses your sales data, tools, and teams, making it incredibly easy to adopt. The goal here is simple yet transformative: to serve as the system of record for all your sales activities. If a full replacement of your existing CRM isn't feasible, worry not. Sales Hub still offers incredible value and utility in three core areas:
Prospecting: Ignite Conversations That Matter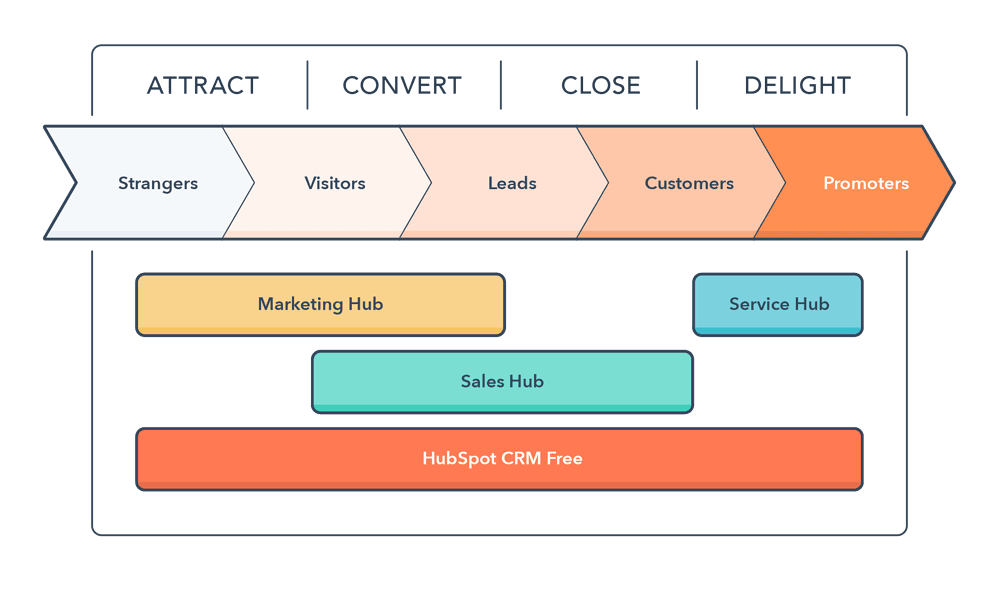 The new Sales Hub introduces a dedicated Prospecting workspace. The platform employs smarter sequences and content assistant features that allow your sales reps to target prospects with laser-like precision.
Prospecting Workspace: A centralized hub where your sales team can access everything they need to qualify leads and initiate conversations.
Smarter Sequences: Automated follow-ups are now more intelligent, allowing for dynamic interactions based on prospect engagement.
Seamless Lead Handoffs: Integrate your marketing and sales efforts like never before, ensuring that no lead falls through the cracks.
Content Assistant: A powerful tool that provides real-time suggestions for how to engage prospects.
Mobile Prospecting: Take your prospecting on-the-go with robust mobile capabilities that let your sales team operate from anywhere.
Selling: Close Deals with Data-Driven Intelligence
Deal Inspection: The ability to scrutinize every deal with a fine-tooth comb, ensuring that your sales reps are focusing on the most lucrative opportunities.
Forecasting Intelligence: Gone are the days of guesswork. Sales Hub's forecasting tools let your team predict sales outcomes with uncanny accuracy, aiding in smarter decision-making.
Analytics & Coaching: Mastering the Metrics that Matter
Sales Hub extends beyond the deal to offer unparalleled analytics and coaching. Data isn't just about numbers; it's the lifeblood of effective sales strategies.
Prospect Engagement Reporting: Track how your leads are interacting with your content and emails, giving you actionable insights for future strategies.
Lead Reporting: Receive real-time updates on lead statuses and conversion rates.
Sales Velocity Reporting: Measure how quickly opportunities are moving through your sales funnel, allowing you to pinpoint bottlenecks and areas for improvement.
Why 1406 Consulting is Excited
The advent of these new features is akin to giving a Formula 1 driver a more advanced car. Sales teams will not just drive; they'll fly. They'll not only achieve their quotas but redefine them. This is why we at 1406 Consulting are incredibly excited about these updates. As a Diamond HubSpot Solution Partner, we specialize in tailoring these advanced features to fit the unique requirements of your business. We can guide you through the nuances of the Sales Hub, helping you maximize your ROI from this extraordinarily capable platform.
Ready to Take Your Sales to the Next Level?
These enhancements to HubSpot's Sales Hub are game-changing, offering your sales team the means to excel like never before. Sales is no longer just about transactions; it's about building meaningful relationships and delivering value at every touchpoint.
So, are you ready to redefine what your sales team is capable of? Contact 1406 Consulting to discuss how you can make the most of HubSpot Sales Hub's new and advanced capabilities.
Let's make sales not just a function, but a force to be reckoned with.