Whether you're visiting Charleston, South Carolina for the first time or returning to your favorite vacation spot, it's always nice to try something new. While exploring Charleston may seem like a tall order – there are so many things to do in the Holy City – I've put together a few day trips that will have you checking off lots of boxes in no time! Watch for more from the Exploring Charleston series as I find my way around my new hometown!

Firefly Distillery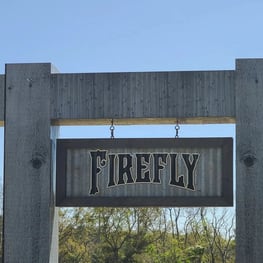 This weekend a friend and I visited a pop-up farmer's market in Charleston. The market was held at Firefly Distillery, where we bought some Sweet Tea Vodka, Lemonade Vodka and Apple Pie Moonshine. The people working the bar were friendly and helpful with their suggestions, and we watched as a tasting took place in the back. Then we enjoyed sitting outside and listening to live music, and venturing through the Farmer's Market.
The Holy City Farmer's Market had 20-30 vendors, all with hand-crafted wares. I couldn't help but purchase some candles by Don't Sass Me Soy and Refreshing Moments with Sharon, along with sauces & seasonings by Chipper Dog BBQ, and oyster shell jewelry by Margerite and Motte. These were just a few of the local small businesses participating, with other vendors offering homemade preserves and jams, paintings, handmade décor, and more!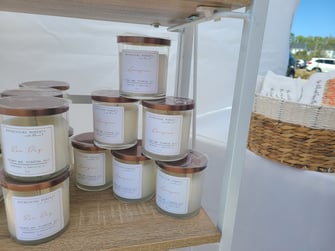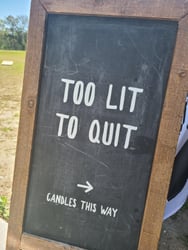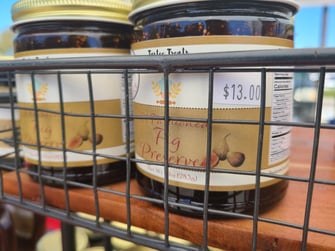 Holy City Brewing
Once the Farmer's Market started to wind down, we realized we weren't ready to end the gorgeous sunny day, so we stopped off at Holy City Brewing, conveniently located just a few blocks away. To stave off our hunger we ordered up Dirty Dust chicken wings, pretzels with beer cheese, and Ribeye Phillies, along with Sparkly Princess and Elegant Lumberjack to drink. All of it was delicious! I think my favorite part was just sitting outside in the sunshine, and meeting people from the area. It was so relaxing and fun!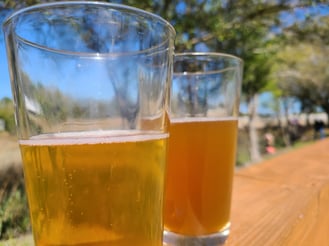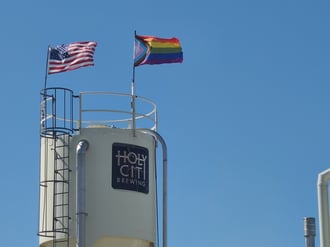 We really enjoyed our time at both of these places and would definitely recommend them if you're in town or are planning a trip here soon! Be sure to check out their websites for more information.