Whether you're visiting Charleston, South Carolina for the first time or returning to your favorite vacation spot, it's always nice to try something new. While exploring Charleston may seem like a tall order – there are so many things to do in the Holy City – I've put together a few day trips that will have you checking off lots of boxes in no time! Watch for more from the Exploring Charleston series as I find my way around my new hometown!
Botany Bay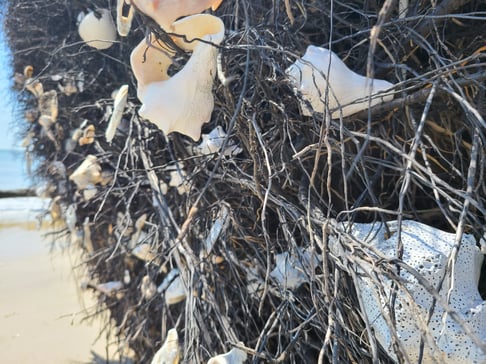 Botany Bay, at Edisto Island, South Carolina, is a wonderful place to visit if you're in the Charleston area. Here you'll find more than 4,600 acres of forest, beach, ponds, and historical buildings. This hidden gem is only a short (and beautiful) drive from Charleston, and is the perfect place to escape for a few hours. My friends and I decided to spend a Saturday exploring Edisto Island, and ended up spending most of the day at the Botany Bay Beach.


History
Botany Bay Plantation Wildlife Management Area started as the Sea Could plantation and the Bleak Hall plantation, where they grew Sea Island cotton. In 1917 the cotton production was destroyed by the boll weevil, and both plantations were used to produce timber.

In the 1960's the plantations were purchased by an avid outdoorsman, who gave them to the state of South Carolina. In 2008 the Botany Bay Plantation Heritage Preserve/Wildlife Management Area became official, and is now managed by the South Carolina Department of Natural Resources.
The Beach

Botany Bay is a place where you could spend multiple days and still not see everything. With our love of the beach, my friends and I decided to check out the "Boneyard Beach" we had heard so much about. It was fantastic! Because removing shells is prohibited, the entire beach is covered in gorgeous shells. We were definitely glad we wore shoes! But the real show-stopper were the giant fallen trees and pieces of driftwood scattered around the beach, and live trees growing out of the water.

If you're looking for a great place to explore nature and enjoy striking views, Botany Bay Beach should definitely be on your list!